Hauptfenster
In dem Programmfenster links können Sie das Registerbaum sehen, das alle Elemente in der Datenbank anzeigt.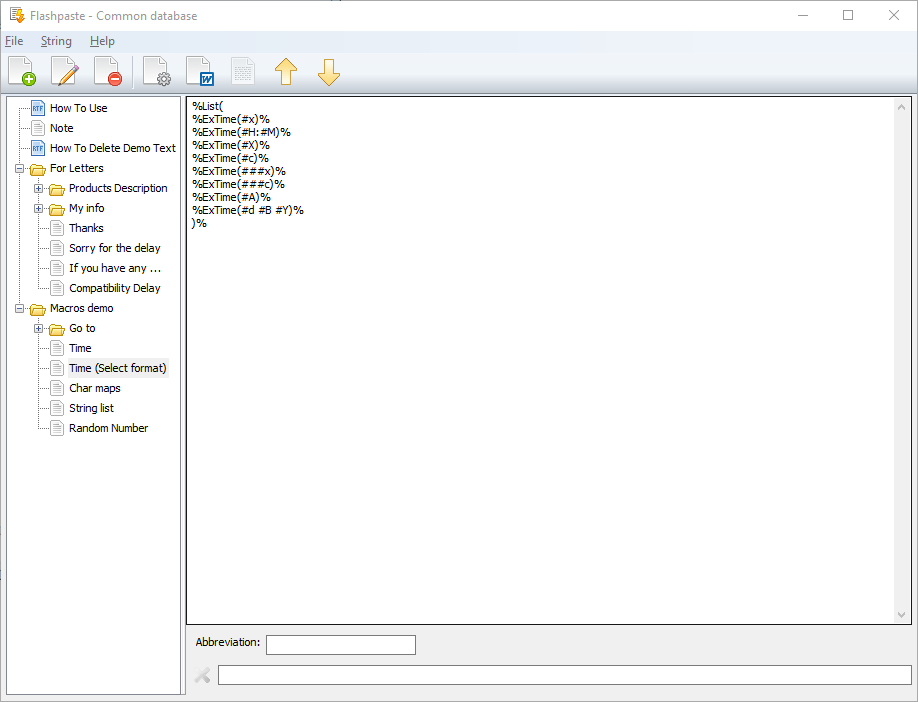 Rechts befindet sich das Bearbeitungsfeld. Das Aussehen hängt vom Typ des aktuellen Eintrags: Das ist entweder das Bearbeitungsfeld für Klartext, oder das für Text mit Formatierung. Wenn das gewählte Element ein Ordner ist, bleibt dieses Feld inaktiv.
Managing lines
You can add lines, edit and remove them.
You can move them in the tree using drag&drop or toolbar buttons.
You can quickly make a copy of a line or even of the entire tree node using drag&drop while holding the CTRL key.
You can add macros using the String -> Insert macro menu item.
You can change line format from text into RTF and vice versa.